Aicomp Technology Sdn Bhd
52, Jalan Mutiara Emas 5/27,
Taman Mount Austin,
81100 Johor Bahru,
Johor, Malaysia.

+607-3516421, +607-3542289

+607-3533237

Automatic Unloading Valve System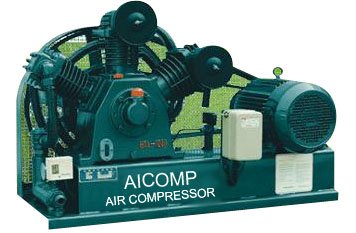 Automatic Unloading Valve System
The compressor is controlled by a UNLOADING VALVE.
The unloading valve automatically unloaded when pressure reach at pre-set Max. Pressure (exp: 0.7Mpa) and loaded when pressure at pre-set Min. pressure (exp: 0.6Mpa).
**Automatic unloading valve system is used when demand for air is practically constant at hte capacity of the compressor.
EFFECT: Reach the higher usage & save current by reduce the starting & shutting off the compressor.